New shirts and hoodies in the store!
Wednesday, February 24, 2010
sonicsnake
Epic winter park action from the snake.......


CAGESNAKE from Snake Eyes Films. on Vimeo.
Thursday, February 11, 2010
Rowlinator
Projekts rider Ben Rowles ripping up the cage like he does every day. He's got these late back foot flips on lock now. If your one of the two people how who haven't friended him on Facebook you can check out another couple of sequences I shot over on the Projekts Blog.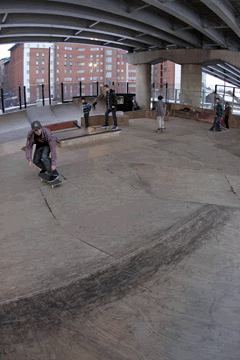 enot
Looks like lots of work going on in NOTE today ;) I'd be the first on the counter with my 95p this really this cover rocks!!! BTW the New Sidey Mags out with an interview from PROJEKTS/BAKER rider and SKULLS repper Mark 'Kendo' Kendrick. Time for a skate to the newsagents.....


Get on it!